The SCI offices in Eugene and Portland are growing, and our new office mates are doing great things! We're delighted to introduce the new members of the team: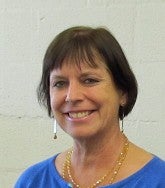 Marsha Gravesen - SCI Finance Manager
Marsha joined the Sustainable Cities Initiative in November as our SCI Finance and Office Manager. She has been part of the University of Oregon community for nearly seven years. Before coming to SCI, she worked in the UO Sponsored Projects Service office, where she submitted grant applications on behalf of the UO.  Marsha brings a depth of career experience working for small non-profit organizations in financial and administrative roles.  She is a Philadelphia native and moved to Eugene about 13 years ago.  Marsha holds an Accounting and Finance degree from Villanova University. Marsha shares that she is excited to be working with very energetic and forwarding-thinking faculty, staff, and graduate students at SCI.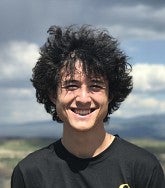 Ben Pettis - SCYP Report Editor
Ben is a UO senior majoring in Media Studies through the School of Journalism and Communication. Through the SOJC, he has had the opportunity to research the ways in which people communicate information with one another, and how those storytelling methods have evolved alongside other changes in technology, the environment, and the world at large. At SCI, he is the Report Editor for the Sustainable Cities Year Program, which gives him the opportunity to work with students from SCYP courses from many subjects and covering a wide variety of topics. Of his work coordinating the SCYP reports, Ben says, "It is an incredible experience to read the work that has been produced by fellow students here on campus and work to present that information to our partner communities in the best way possible."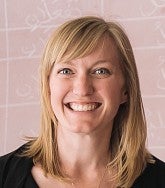 Amanda Howell - Urbanism Next Program Coordinator
Amanda Howell is the Urbanism Next Program Coordinator for the University of Oregon. She recently completed a master's in urban and regional planning at Portland State University and was the project manager for an affordable housing transportation study sponsored by the California Department of Transportation during her studies. Before moving to Portland for graduate school, Amanda provided programmatic support to the Prison University Project, a Bay Area nonprofit that operates an on-site, degree-granting program for people incarcerated at San Quentin State Prison. Born and raised in Los Angeles, she has long been interested in the built environment and is glad to be working with Urbanism Next examining the secondary impacts that emerging technologies will have on cities.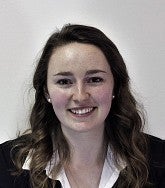 Emily Buckberg - Urbanism Next Graduate Employee
Emily is pursuing a Master of Architecture at the University of Oregon. She earned her Bachelor of Science in Architecture with a minor in Sustainability Studies from the University of Maryland, College Park. Emily's research in Urbanism Next has primarily been focused on microtransit and its effects on urban environments. Her interests touch on a number of different areas, including contemporary urban theory, emerging technologies, and sustainable integrated solutions that merge the two.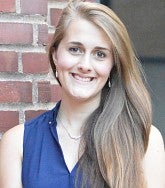 Natasha Bogovich - Urbanism Next Graphic Designer
Natasha earned a Bachelor of Science in Architecture from the University of Minnesota. Before relocating to Portland to pursue a Master of Architecture, she worked at a small architecture firm in Minneapolis. Natasha is interested in biophilic design, how architecture impacts equity issues, and all of the groundbreaking research Urbanism Next is doing. She joined SCI this term and enjoys working as the graphic designer for Urbanism Next. Her current projects include many of the printed materials for the upcoming conference including the program book, signage, and thank you cards.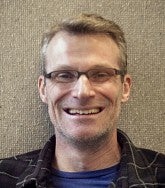 Mike Thomas - SCI Intern
Mike is a first year MPA student who hopes to pursue future work in metropolitan government. An Arizona native, he came to the University of Oregon by way of Albuquerque, New Mexico. Mike has an extensive background in public service, and he is looking forward to learning more about sustainability and cities through his work at SCI. As his first major project at SCI, Mike is developing a feedback program for SCYP partner communities to share their insights into the lasting impacts of the program. Mike is eager to learn more about making cities more resilient, environmentally friendly, and livable while also strengthening community connections.