Laurie Phillips' private sector work and social sustainability research made her an outstanding candidate to lead students in a City of Medford public relations campaign during this year's Sustainable City Year Program (SCYP). A new Assistant Professor in Public Relations, Phillips joined the University of Oregon in the fall of 2013 after managing public relations for Fortune 500 companies, nonprofit organizations and media outlets.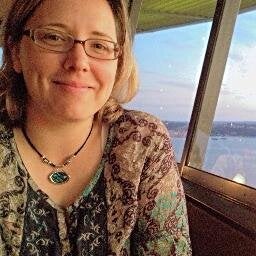 Working with SCI was a natural step for Phillips whose research focuses on social sustainability in a modern media context. In her work with LGBTQ consumer representation in the media, she analyzed the "It Gets Better Project" using Skype and YouTube videos to examine race, class, gender and sexual orientation portrayal in the media. Her findings related to how online mediums are used for social change, as well as how social inequalities can be reproduced in online efforts.
Work with Sustainable City Year Program 2014
Over the 2014 winter term, Phillips taught a public relations planning course that focused on increasing awareness of new Medford Police and Fire facilities as part of the City's work with SCYP. The class developed methods for communicating with the greater City of Medford community about a utility fee that will be used to support City construction projects.  The proposed communication models also emphasized the variety of Fire and Police department work making a daily difference in Medford communities.
As an instructor, Phillips looks forward to continuing her work with SCYP. "In working with a real client in the public service sector, public relations students were challenged with finding solutions to complex problems faced by the Medford Police and Fire Departments that required deep analytical thinking, creativity, and finesse."
During this first experience with SCYP, she saw her students actively engage with a community doing the type of public relations tasks they would probably be asked to do in their future careers. Students viewed their participation in the program as highly useful because they "learned a great deal about municipal public services and the challenges associated with communicating within the confines of a small city budget."
–Story by Bree Nicolello and Carol Stafford